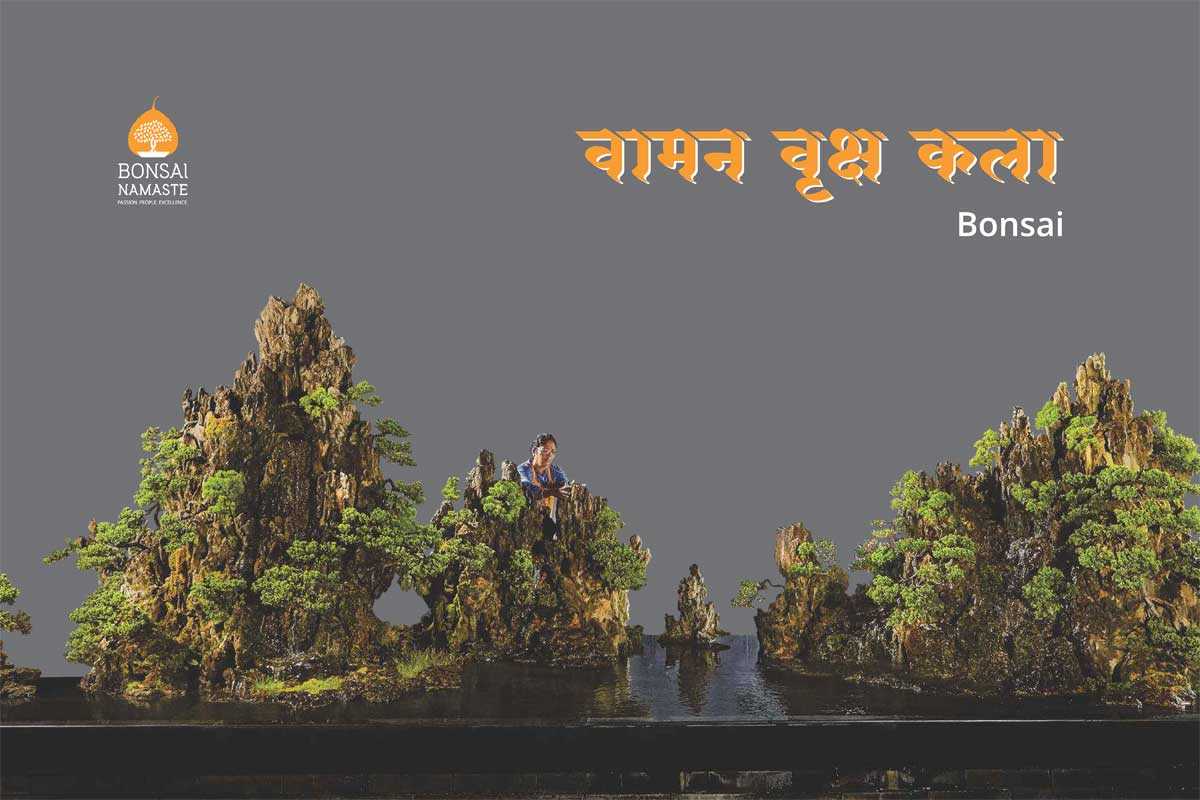 In recent times, social media has emerged as the most revolutionary platform where social movements are made. It is a platform where most of the important conversations about the betterment of society are happening. It empowers lakhs of people to spread the message in one click.
But as most of the social movements, a movement on social media requires consistency and dedication. One of the best examples of this is the Bonsai Namaste movement initiated by Mrs. Prajakta Kale. She has laid a foundation of her 34 years of illustrious career for the Bonsai Namaste movement to take off across the world through social media. She has dedicated all her efforts offline and online to reinstate the glory of Bonsai in India.
Bonsai art was invented in ancient India and it was then known as the Vamana Vriksha Kala. As the time passed this ancient art was forgotten. This art currently enjoys great status across the globe. With Mrs. Kale's valiant efforts, Bonsai art has now come back to India and have become a part of the prominent conversation on Social Media. Mrs. Prajakta Kale through her continuous engagement on social media has been the initiator and leader of this conversation.
Mrs. Prajakta Kale spearheaded the world's largest Bonsai Convention and Exhibition in India in 2018. This convention was conducted during February 22th to 25th in Pune. Over 2 lakh people visited the exhibition where there was an exhibit of 1000 Bonsai trees created by Mrs. Kale herself. It also saw a participation of grandmasters from 17 countries. This huge affair created a buzz on social media.

From the announcement of this convention, the Bonsai Namaste website has received 2.35 lakh page views. The website has been loaded with all the important information regarding Bonsai art, Mrs. Prajakta Kale's work and how everyone can learn Bonsai as a skill or an art.
The social media movement reached greater heights during this convention. More than 62.76 lakh people were reached through Facebook. The videos posted on the same Facebook page received over 4.3 lakh views. The total people reached on the Google network was more than 72.62 Lakh. Hence the message of Bonsai Art reached over 1.38 crore people.
Several hashtags such as #BonsaiNamaste, #Bonsai, #BonsaiFamily, #BonsaiArt, #BonsaiAwareness were trending on Facebook, Twitter, and various other platforms. It created so much impact that mega-celebrities started tweeting about Bonsai and this convention. Legendary film star Amitabh Bachchan also tweeted about this event through his personal account. Many stars, important national and international personalities joined the force to spread awareness about how Bonsai has originated in India under the name of Vamana Vriksha Kala.
This movement through Social Media that began with Mrs. Prajakta Kale's efforts, and her passion and sincere efforts are making this movement stronger by the day.